Cosmetic Dentistry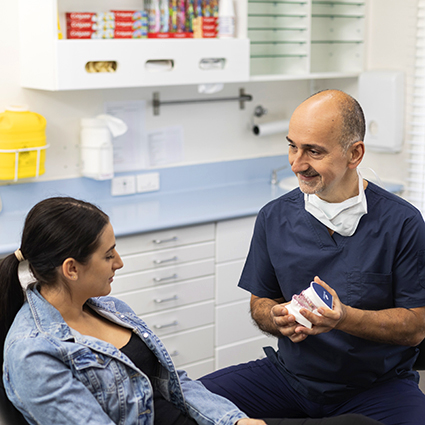 Do you want great looking teeth? Hoppers Crossing Dental offers safe and common sense cosmetic treatments that boost your smile's appearance. We do this by tailoring different types of aesthetic procedures to erase the signs of irregularities such as teeth that are
Discoloured
Stained
Crooked
Chipped or uneven
Gapped
Rough or irregularly shaped
Your Smile is Forever
Part of your smile makeover consultation will be to determine what aspects of your smile you like best and which ones you want to change. Depending on how extensive your needs are, our Hoppers Crossing dentist will help you to tailor a treatment plan that fits your desired budget. (Payment options are also available).
Cosmetic Dentistry options
Dental veneers to cover the visible surface of your smile, making your teeth look whiter and straighter in just a few appointments.
Professional strength teeth whitening to bleach away stains caused by food, medication or natural discoloration.
White bonding to reshape minor gaps or chips in the enamel.
Porcelain crowns to protect and cover badly damaged teeth.
As we cover or adjust the teeth, we use high quality tooth coloured materials that look as natural as possible. Before you can start a smile makeover, be sure to catch up on any preventative or restorative treatments that you may need. Your investment will only last if you have a healthy smile to start with.
Ready to find out more?
Book a consultation at Hoppers Crossing Dental today to get our dentist's opinion on how we can help you feel great about your smile's appearance.
CONTACT US »

Cosmetic Dentist Hoppers Crossing, Werribee VIC | (03) 9748 5555