Preventive Dental Care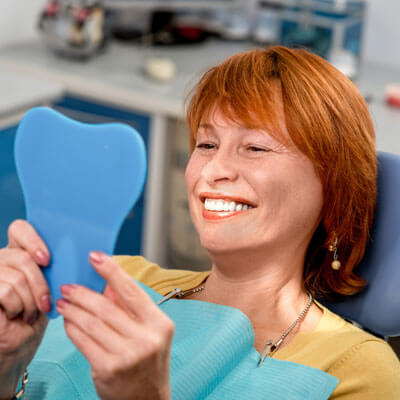 At Hoppers Crossing Dental, we want to ensure that your entire family enjoys healthy, beautiful smiles for a lifetime. Our team firmly believes that prevention is better than cure. We offer a range of preventative services to keep you in great oral health.
We can provide diagnostic x-rays, dietary advice, fluoride treatments, full mouth preventative scale and clean and oral hygiene instructions. These dental services are of utmost importance to prevent issues such as tooth decay, gum disease, bad breath, teeth grinding and oral cancer.
Thorough, Twice yearly Dental Examinations
We recommend that you have a dental checkup at least twice per year to detect problems that you may not be able to feel or see. In certain situations, we might recommend a higher frequency of visits. With these regular appointments, we can detect diseases early or even prevent them from occurring.
At your regular dental examinations, your dentist will:
Assess your oral hygiene habits
Evaluate your teeth structure and strength
Examine your jaw joint
Inspect your throat, tongue, lips and cheeks for indications of oral cancer
Detect early signs of gum disease
Gum disease doesn't just involve bad breath or bleeding – it's also a common cause of adult tooth loss. When bacteria collect underneath your gyms, it weakens the areas that hold your tooth, bone and gum together. These bacteria can wreak havoc before you even start to experience symptoms.
We can detect the first signs and eliminate the problem with simple steps, such as removing plaque and calculus or demonstrating brushing and flossing techniques.
Our Commitment TO YOU
It's our aim to help you keep your teeth for life. Let us take care of your oral needs with genuine care and concern. Ample free parking is available on site. Contact us today…we're open late!
CONTACT US »
* Any surgical or invasive procedure carries risks. Before proceeding, you should seek a second opinion from an appropriately qualified health practitioner.

Preventative Dentistry Hoppers Crossing, Werribee VIC | (03) 9748 5555