Teeth Whitening
Years of stubborn stains can tarnish one's teeth and crush self-confidence. The good news is you can brighten your smile and perk up your poise with professional teeth whitening. At Hoppers Crossing Dental, we can help you attain the smile of your dreams.
Why Should I Choose Professional Teeth Whitening?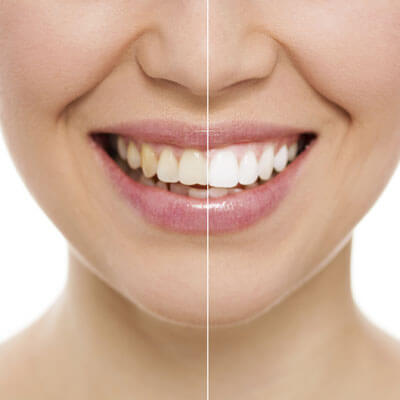 Walk into any drug store, and you'll find a broad array of teeth whitening products such as strips and toothpaste. While they may brighten your teeth to a degree, we believe that professional teeth whitening is the preferred approach. That's because your dentist will first evaluate your mouth to ensure it's healthy before whitening takes place.
Additionally, your dentist is highly informed about the various types of whitening products on the market and the results you may get with each kind.
The Zoom! Advantage
We use Zoom! teeth whitening in our practice because it gets fantastic consistent results plus it has little sensitivity compared to some of the other whitening treatments available today. It works fast due to LED technology, you can get a brilliant smile in about an hour. You can whiten your teeth during your lunch break allowing you to enhance your appearance quickly and conveniently.
We understand you have better things to do than set aside a big part of your day to enhance your smile. With pola teeth whitening, you can get a megawatt smile in about an hour, making it easy to whiten before or after your workday or during your lunch hour. We're open until 7 pm Wednesdays and Thursdays. Whitening your teeth in the office is much faster than whitening at home, which can take up to two to four weeks.
How long will my results last?

As everyone is different, results may vary from person to person. We recommend that whitening treatment is repeated every six months to a year for best results.
Is teeth whitening safe?

Yes! We would never recommend any products or treatments that were unsafe. According to clinical studies, teeth bleaching with hydrogen peroxide is safe for both teeth and gums when performed properly by a dental professional.
Start your beautiful smile today
Achieve a whiter, brighter smile that exudes confidence by booking an appointment today!
CONTACT US »
* Any surgical or invasive procedure carries risks. Before proceeding, you should seek a second opinion from an appropriately qualified health practitioner.

Teeth Whitening Hoppers Crossing, Werribee VIC | (03) 9748 5555