Gentle Root Canal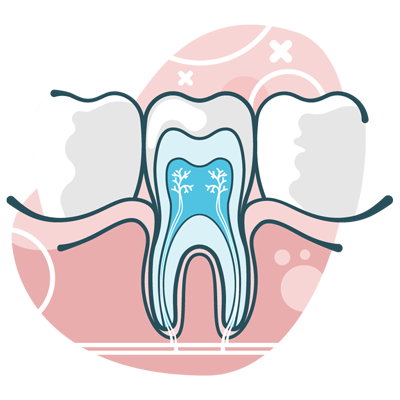 Have you ever been told that you need endodontic treatment? You can find comfortable root canal services right here at Hoppers Crossing Dental. Doing so can help you to preserve a badly damaged, cracked or decaying tooth before it needs to be pulled.
What is a Root Canal?
A "root canal" is a procedure that is used to save a tooth with an infected or dying nerve. First, your dentist will numb the tooth and then drain the infection before applying medication inside of the canal. In some cases, antibiotics may be recommended. Next, the inside of the nerve canal is filled and sealed off to prevent reinfection. Because the tooth is no longer alive, we will need to put a crown over it so that you can continue biting and chewing without the enamel chipping away.
Reasons for Getting Endodontic Treatment
Some of the most common reasons for needing a root canal include
A large cavity that extends into the nerve
Visible abscessing at the root tip
Hypersensitivity
Fractures/cracks
Darkening of the enamel (dying nerves)
Bad toothache?
If you have a bad toothache, a root canal may be exactly what you need to save your smile. Book a consultation at Hoppers Crossing Dental today to find out how we can help. Same day appointments are available.
CONTACT US »
* Any surgical or invasive procedure carries risks. Before proceeding, you should seek a second opinion from an appropriately qualified health practitioner.

Root Canals Hoppers Crossing, Werribee VIC | (03) 9748 5555